CRESSALL RESISTORS APPOINTS NEW MANAGING DIRECTOR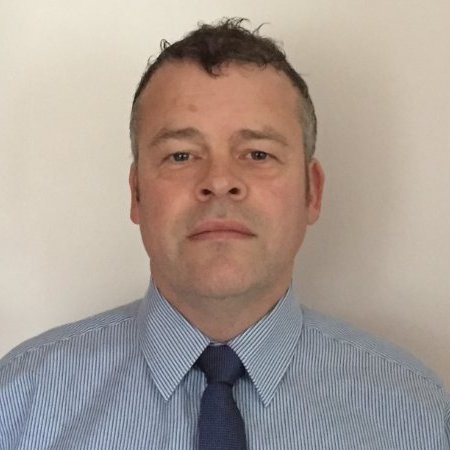 MIKE TORBITT TAKES ON THE ROLE TO LEAD STRATEGIC GROWTH
Cressall Resistors announces the appointment of Mike Torbitt as the company's new managing director, from 1 December 2023. With an impressive background in leadership and a wealth of experience in the engineering and manufacturing sectors, Mike brings a dynamic and strategic vision to guide Cressall Resistors through its next phase of growth and innovation.
Mike joined Cressall in December 2021 as head of finance and business systems, and additionally took on the role of deputy managing director in October 2023. He takes over from Simone Bruckner, the outgoing managing director, who's led the business for over eight years.
Mike has over 17 years' experience in key finance and leadership roles across a range of industries, including a stint as UK finance director at sporting and outdoor goods manufacturer Thule Group and several roles within the automotive and manufacturing industries.
His successful track record includes spearheading business strategies, driving operational excellence and fostering a collaborative work environment. Mike's pragmatic leadership and experience as a highly trusted team player is demonstrated through his record of commercial success at several multimillion-pound organisations.
Cressall, with its global footprint and strong reputation for manufacturing excellence, has become a trusted partner for customers seeking reliable and efficient resistor solutions from a range of applications — from automotive to power generation to marine and offshore use cases. Mike's appointment will allow him to provide strategic consultation and projection with a focus on growing the business' key areas — its dynamic braking resistor for automotive applications, the EV2, and its load bank division, Power Prove.
"Mike joined the Cressall team almost two years ago, and since then he's already made a great impact on our operations," said outgoing managing director, Simone Bruckner. "His strong background in finance and business procedures and proven ability to adopt a strategy of commercial success will ensure the continued growth of the business."
"Simone has been an ideal role model in the time that I have been with Cressall and I know that he is a tough act to follow," added Mike Torbitt. "I would like to thank the board of directors and owners for their confidence that I can deliver on their expectations, and to wish Simone every success on his next venture on behalf of the whole Cressall family.
"Cressall has a rich history of delivering high-quality resistor solutions to a diverse range of industries. I am eager to build on this foundation, surrounded by a strong, reliable team of experts that are responsible for the company's success. Now, it's about evolving an already well-established business and growing our presence in the most promising sectors."