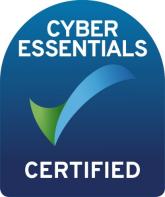 CRESSALL RESISTORS IS CYBER ESSENTIALS CERTIFIED
Cyber Essentials is an internationally recognised, UK Government-backed certification scheme launched in 2014 as part of the Government's National Cyber Security Strategy.
Developed by the National Cyber Security Centre – a part of GCHQ – and delivered by IASME, the certification scheme supports organisations of all sizes to guard against online threats and demonstrate a commitment to cyber security.
Cressall first achieved certification in 2021 and has just successfully renewed following rigorous re-assessment. As the nature of threats develop and working practices evolve the certification requirements are reviewed and changed frequently, hence the requirement for annual renewal.
Cressall takes our commitment to protecting data very seriously and this certification provides evidence of that commitment to our Customers, Suppliers and other stakeholders.