The demand for higher power quality and better network efficiency has led to the increasing use of static VAR compensators (SVC's) and mechanically switched capacitor damping networks (MSCDN's) in high-voltage three phase distribution networks throughout the world.
Many of the major wind generation sites are situated in remote locations, efficiently moving the  energy from these generation sites to areas of high consumption requires the use of good transmission design, this includes the use of harmonic filters which combine a reactive component (reactors and capacitors) with a resistor to provide controllable reactive power.
Harmonic filters are designed to allow through currents at the specified frequencies and to divert unwanted harmonic currents into the resistor, where they are dissipated as heat in a safe, controlled and reliable way and so removed from the system.
Inductors and capacitors are selected and matched to achieve this over the range of operating frequencies, in almost all cases it is preferable that the resistor has a low inductance (relative to resistance)  so that the value of resistance remains constant and that the distribution of voltage through the resistor is linear and can be defined.
Discharge resistors are used as safety devices to reduce the risks of sudden, unexpected and dangerous discharges from capacitors and inductors which have become isolated from their networks.
Unlike damping and filter resistors where duties can be over extended periods of time, discharge resistors must be capable of withstanding high peak currents and absorbing large energies in very short periods of time, for this they must withstand the mechanical and magnetic forces of the inrush current, have enough active resistor material to absorb the energy and be able to cool rapidly for potentially repeated operations.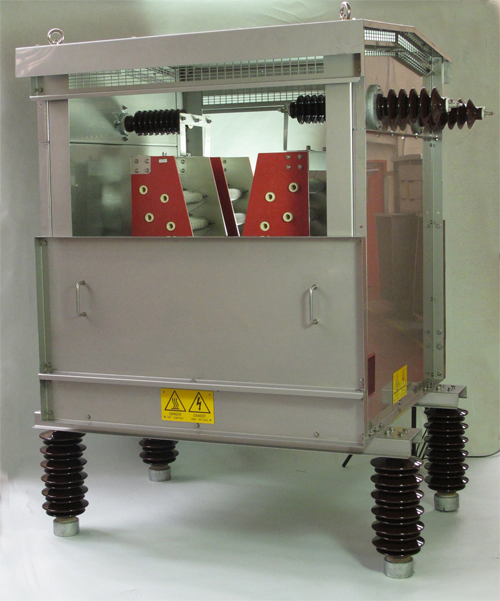 Cressall offer a range of technologies to meet the unique demands of these applications combined with the knowledge developed over 30 years of working with some of the global leaders in power transmission and power quality management.
Low inductance expanded mesh resistor elements are used for easy matching with capacitors and inductors.
Filter resistors are also an essential component in HVDC converter stations, where they act as part of the harmonic filters used to dissipate unwanted harmonics produced by the solid-state converters.